Bio: Pandit Roopnauth Sharma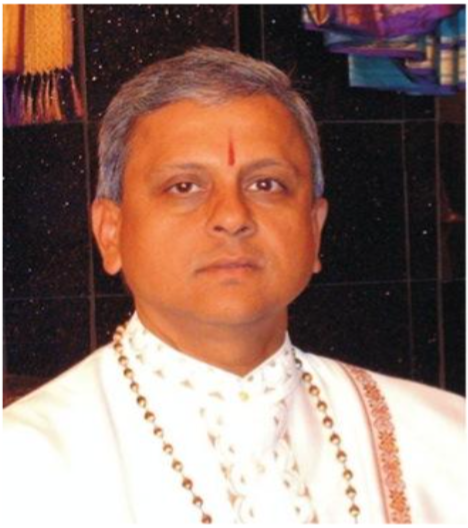 Spiritual Leader and Practicing Hindu Priest at Ram Mandir in Mississauga, attending to a community of over 5000 families.
Pandit Roopnauth Sharma was ordained via the method of Lineage and Heritage. Born in Guyana in South America, descendant of Hindu Indentured labors from the British colonial era. Went to USA in 1968 as student and then Immigrated to Canada in 1970. 
Prior to retirement, Pandit Sharma was employed in the corporate business world. This included banking sector combined with thirty years of information technology and management consulting experience. He served in many senior management positions in public and private corporations. Which includes Senior Manager PricewaterhouseCoopers, Manager Oracle, Manager Ernst Young Cap Gemini and Director Information Technology.
Pandit Sharma currently is engaged in senior positions in the following diverse community organizations
President of the Hindu Federation an Umbrella body representing Hindu Temples and related organizations in Canada

President Canadian Multi-faith Federation (CMF) An umbrella body representing over thirty faith groups

Member of Canada Revenue Agency (CRA) Technical Issues Working group (TIWG)

President and Hindu Chaplin for Interfaith Chaplaincy (IFC) in support of Spiritual care services at Correctional Services Canada (CSC)

Founder and Spiritual Leader Mississauga Ram Mandir (Hindu Temple) 

Member of Steering committee Interfaith Council of Peel (ICP) a group that represents the multi-faith communities within the Peel Region and surrounding areas of Ontario
Pandit Sharma has received many community service awards and is a recipient of the Queen Elizabeth's Diamond Jubilee Medal