Bio: Mark Lagon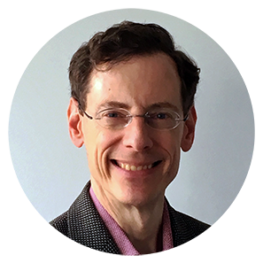 Mark P. Lagon is Chief Policy Officer at Friends of the Global Fight Against AIDS, Tuberculosis, and Malaria, as well as Adjunct Professor at Georgetown University's School of Foreign Service, and Senior Fellow at the Trinity Forum. 
He helped enact the U.S. Trafficking Victims Protection Act in 2000 as Senate staffer. 
He served as Ambassador-at-Large directing the Office to Monitor and Combat Trafficking in Persons at the Department of State 2007-2009, and then Executive Director and CEO of the leading U.S. anti-trafficking non-profit, Polaris. 
He is a co-founder and councilor on the board of the Global Business Coalition Against Human Trafficking (www.gbcat.org).  
Outside government, he also served as president of Freedom House, Global Politics and Security Chair for Georgetown University's Master of Science in Foreign Service Program, and Adjunct Senior Fellow for Human Rights at the Council on Foreign Relations.  
In the executive branch, before serving as anti-trafficking Ambassador, he was a member of Secretary of State Powell's Policy Planning Staff and Deputy Assistant Secretary for International Organization Affairs.  
In the U.S. Congress, he was senior staffer at the Senate Foreign Relations Committee for international organizations and human rights; and deputy director at the House Republican Policy Committee.  
An Episcopalian, he has an enduring interest and involvement in faith-based actors' role on public policy and human rights.  In addition to currently with the Trinity Forum on faith and public life, this has included: co-founding an international religious freedom group at St. Andrews Episcopal in Arlington, Virginia, USA; promoting the work of the U.S. Commission on International Religious Freedom as Senate Foreign Relations Committee Staffer and Council on Foreign Relations Adjunct Senior Fellow; giving Keynote remarks at the 2016 Asia Pacific Religious Freedom Forum in Taipei as Freedom House President; and working extensively with faith coalitions as Ambassador-At-Large to Combat Trafficking and in his current work on combatting AIDS, Tuberculosis, Malaria, COVID-19 and emerging pandemics. 
He is lead co-editor of the 2014 book, Human Dignity and the Future of Global Institutions and author of the book, The Reagan Doctrine: Sources of American Conduct in the Cold War's Last Chapter.  He received his Ph.D. in Government from Georgetown University, and A.B. from Harvard University.