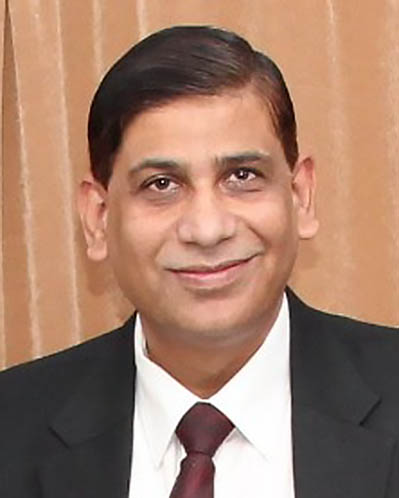 Vice-Chancellor, NALSAR University of Law | India
Prof. (Dr) Faizan Mustafa is the Vice-Chancellor of NALSAR University of Law, Hyderabad. He was the founder Vice-Chancellor of National Law University, Orissa. He has also served as Dean, Faculty of Law, Aligarh Muslim University and Registrar of AMU. He is the founder Director of KIIT Law School. He is the Advisor to National Law School & Judicial Academy, Assam. He is known for his institution building abilities and democratic leadership. He is also visiting faculty to several reputed institutions in India and abroad. He has visited and lectured in several countries of the world. He has earlier served in U.A.E. and Africa.
Prof. Mustafa is a gold medalist in LL.M. from Aligarh Muslim University. He completed his Ph.D. in Copyright Law. He also has a diploma in International and Comparative Human Rights from International Institute of Human Rights, Strasbourg, France.
He was also consulted in the drafting of Erritrion Constitution and Asian Human Rights Charter of Asian Human Rights Commission, Hong Kong. As a keen researcher and avid academician, Dr. Mustafa has authored several books and has about hundred national and International papers to his credit. Supreme Court of India has also quoted his article in its decision on right to die. He has worked in unexplored areas like Copyright Law, HIV Law, Art.356, Strict Liability Law, Freedom of Information Law, Religious Conversion Laws etc. He has written in new areas such as HIV Law, Freedom of Information Law, Right to Die, Mandatory Death Sentence etc. much before the Indian Parliament legislated on these issues or Indian Judiciary delivered landmark decisions on these subjects.  He regularly writes for the National Dailies. He was the member of several search committees for the appointment of Vice-Chancellors of National Law Universities. He is also member of Governing Bodies, Academic Councils and Executive Councils of various leading universities of India. He was also Member of several UGC Committees.